Lethal Fright lança vídeo de "My Pride My Hell" com Ivan e Andria Busic
Música é também novo single e faixa do álbum
"Past Through the Future (The Desert)", ambos disponíveis em todas as plataformas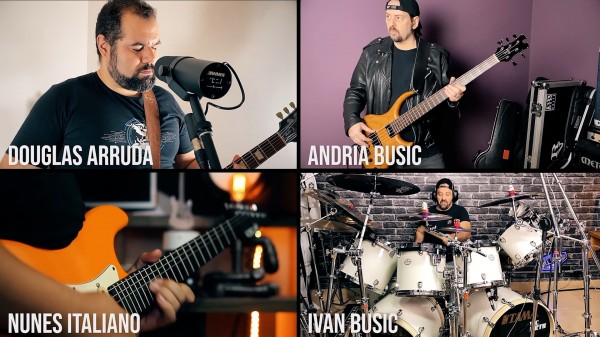 A banda Lethal Fright, do vocalista brasileiro Douglas Arruda, acaba de lançar seu primeiro single e vídeo para a música "My Pride My Hell", presente no álbum de estreia "Past Through the Future (The Desert)". O vídeo conta com participações especiais de Ivan Busic (bateria), Andria Busic (baixo e vocal), além de Nunes Italiano (guitarras), guitarrista da banda.
Assista "My Pride My Hell": https://youtu.be/Tm5G5A0jjPo
O guitarrista Nunes Italiano comentou em suas redes sociais: "Não poderia deixar de celebrar o Dia do Rock de maneira tão triunfal,  tocando com os amigos e ídolos! Conheci a banda Dr. Sin há 20 anos, e o som deles mudou toda minha concepção musical do rock. O Dr. Sin se tornou uma referência primordial". Nunes lembrou também que "há 15 anos, era obrigatório ter músicas do Dr. Sin em nosso repertório. E hoje, poder dividir esse som com eles, é mais que um sonho!"
Já na versão do single, além de Andria Busic (Dr. Sin) e Ivan Busic (Dr. Sin), conta também com a participação de músicos da banda Sons of Apollo: Derek Sherinian (ex-Dream Theater, ex-Alice Cooper) e Ron 'Bumblefoot' Thal (ex-Guns N' Roses). A capa do single foi desenhada por Carlos Fides, do Estúdio Art Side.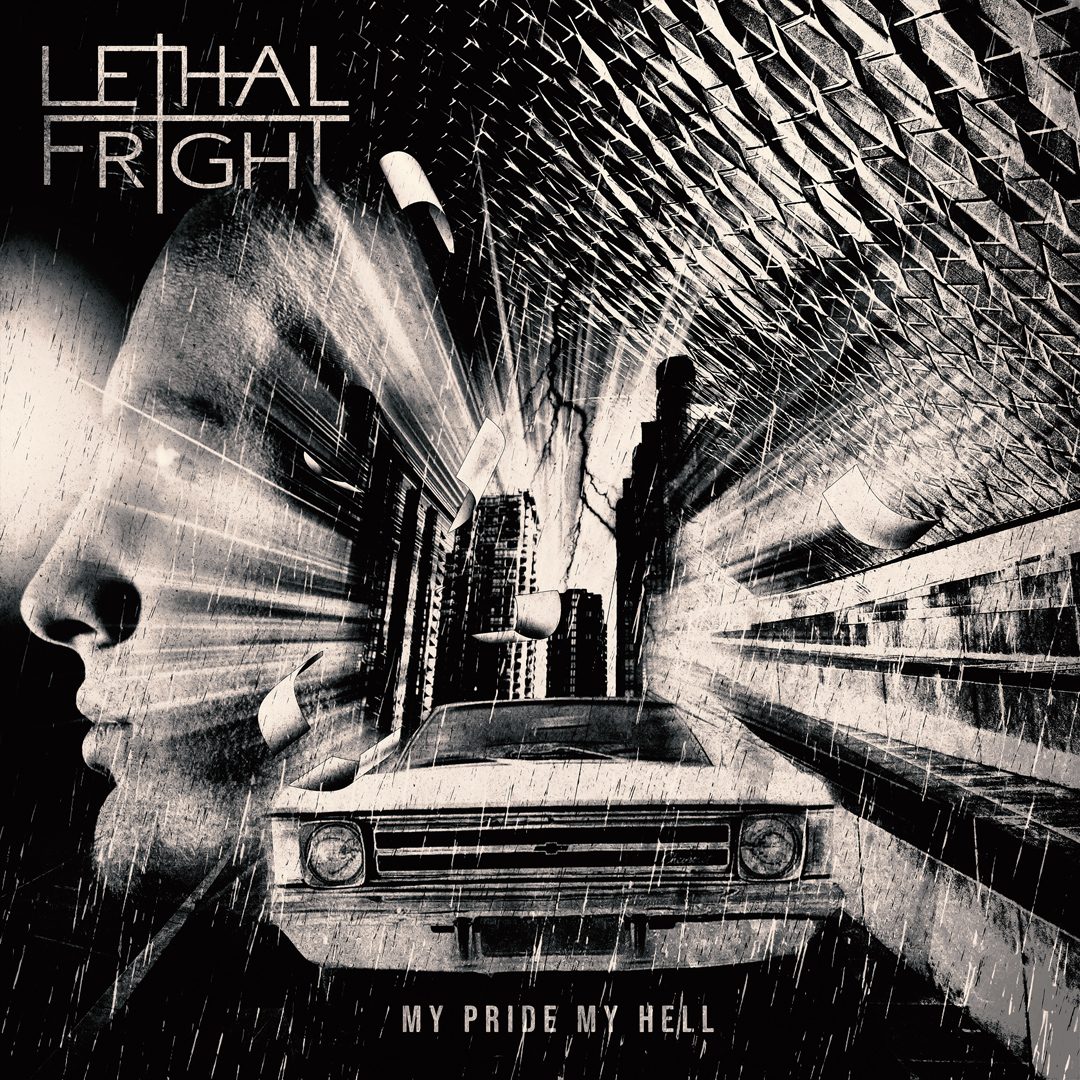 "Jamais pensei que seria possível reunir um time tão espetacular! Músicos virtuosos e lendas vivas do Rock. Um grande privilégio. Por isso achamos muito pertinente lançar esse single justamente no Dia do Rock!". Sobre o composição, Douglas Arruda adiciona "Essa música é sobre rebeldia, tem uma veia 'rocker'! "My Pride My Hell" foi a primeira composição, no começo dos anos 2000. Talvez por isso tem juventude e energia, sendo inclusive música muito divertida de ser executada!".
"My Pride My Hell" é música do álbum "Past Through the Future (The Desert)", produzido por Andria Busic da Busic Produções, mixado por Adair Daufembach (Tony Macalpine, Project46, Hangar, Angra, Maestrick) e masterizado por Tony Lindgren (Sepultura, Angra, Dimmu Borgir) no Fascination Street Studios, na Suécia. A capa de "Past Through the Future (The Desert)" foi desenhada por Gustavo Sazes.
Ouça "Lethal Fright – Past Through the Future (The Desert)": https://lethalfright.hearnow.com/
Supervisionado pelos irmãos Busic, a Lethal Fright lançou dois singles em 2019, primeiro com "Braves Gonna Roll" (com tema no jiu jitsu brasileiro) e "I Am Not Done with Your Story". O sucesso desse esforço levou à ideia de produzir um álbum full-lenght. O trabalho ganhou corpo e conta com as participações especiais do tecladista Derek Sherinian (ex-Dream Theater), os bateristas Aquiles Priester (Edu Falaschi, Hangar, ex-Angra) e Dirk Verbeuren (Megadeth), os guitarristas Milan Polak e Ron "Bumblefoot" Thal (Sons of Apollo, ex-GNR), além dos irmãos Andria Busic e Ivan Busic que tocam em várias faixas.
O resultado foi um trabalho com letras e sonoridades diversificadas, ora remetendo ao rock progressivo, ora para o Heavy Metal clássico. Entretanto, o trabalho se mostra bastante fluido, já que a maioria das músicas são diretas e não se alongam. Há influências de Sepultura ao Van Halen, desenrolando temas surpreendentes. Além do Douglas Arruda, a Lethal Fright conta com o habilidoso guitarrista maranhense Nunes Italiano, que se juntou ao projeto no final de 2020.
Tracklist de "Past Through the Future (The Desert)":
1 – Past Through the Future (The Desert) (feat. Derek Sherinian, Aquiles Priester, Milan Polak)
2 – I Am Not Done with Your Story (feat. Derek Sherinian, Ivan Busic)
3 – Escape From the Circle of Lies (feat. Derek Sherinian, Ivan Busic, Milan Polak)
4 – Resilience (feat. Derek Sherinian, Ivan Busic)
5 – One Chance (feat. Derek Sherinian, Ivan Busic)
6 – Once a Heart (feat. Derek Sherinian, Ivan Busic, Milan Polak)
7 – Voices in the Fray (feat. Derek Sherinian, Ivan Busic, Milan Polak)
8 – Generations (feat. Derek Sherinian, Ivan Busic)
9 – Aquatic Trees (feat. Derek Sherinian, Dirk Verbeuren, Ron 'Bumblefoot' Thal)
10 – My Pride My Hell (feat. Derek Sherinian, Ivan Busic, Andria Busic, Ron 'Bumblefoot' Thal)
11 – Braves Gonna Roll (feat. Derek Sherinian, Dirk Verbeuren)
12 – Lethal Fright (feat. Derek Sherinian, Ivan Busic)
LETHAL FRIGHT é:
Douglas Arruda: baixo, vocal, teclados
Nunes Italiano: guitarras
Links relacionados:
Site Oficial: https://lethalfright.com/
Twitter: https://twitter.com/lethalfright
Instagram: https://www.instagram.com/lethalfright
Facebook: https://www.facebook.com/lethalfright/
---