Ayreon divulga lyric vídeo para a faixa "Star Of Sirrah" do novo álbum "The Source"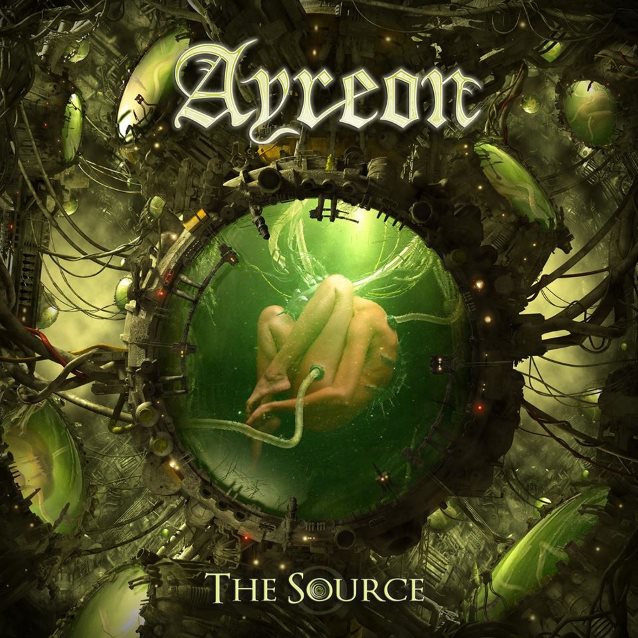 O projeto Ayreon acaba de divulgar o lyric vídeo faixa "Star Of Sirrah", presente no novo álbum de estúdio "The Source", que sairá no Brasil via Hellion Records em Maio. O álbum tem contribuições de renomados vocalistas como James LaBrie (Dream Theater), Simone Simons (Epica), Floor Jansen (Nightwish), Hansi Kürsch (Blind Guardian), Tobias Sammet (Edguy, Avantasia) e Russell Allen (Symphony X).
Confira o lyric vídeo de "Star Of Sirrah": https://youtu.be/obySu2DExWY
O novo álbum "The Source" revisita a saga "Forever", acrescentando um novo capítulo ao impressionante corpo de trabalho de Arjen Lucassen. Com seu elenco de cantores e músicos de primeira linha, som esmagador e história intrigante, "The Source" oferece tudo o que ganhou Lucassen com seus fãs dedicados em todo o mundo.
Assim como em álbuns anteriores, "The Source" tem Arjen Lucassen tocando uma grande variedade de instrumentos, enquanto Ed Warby (Elegy) mais uma vez ficou com a bateria.
"The Source" track list:
CD1
Chronicle 1: The 'Frame
01. The Day That The World Breaks Down
02. Sea Of Machines
03. Everybody Dies
Chronicle 2: The Aligning Of The Ten
04. Star Of Sirrah
05. All That Was
06. Run! Apocalypse! Run!
07. Condemned To Live
CD2
Chronicle 3: The Transmigration
08. Aquatic Race
09. The Dream Dissolves
10. Deathcry Of A Race
11. Into The Ocean
Chronicle 4: The Rebirth
12. Bay Of Dreams
13. Planet Y Is Alive!
14. The Source Will Flow
15. Journey To Forever
16. The Human Compulsion
17. March Of The Machines
Mais informações:
http://www.arjenlucassen.com/content/arjens-projects/ayreon/
https://www.facebook.com/ArjenLucassenOfficial/
http://www.hellionrecords.com/
https://www.facebook.com/HellionRecordsBrazil/
---