Aquiles Priester release series of tribute videos for DragonForce, Rush and brazilian Forró
Drummer Aquiles Priester decided to present fans in this quarantine with a series of videos honoring the band DragonForce, the legendary musician Neil Peart of Rush and the Brazilian Riquelme, idol of the instrument in the national forró. The songs were "Through The Fire And Flames" (DragonForce), "Roll The Bones" (Rush) and "Casal de Bar" (Riquelme).
Aquiles Priester shows his versatility in several different genres, from the fast and technical Power Metal of Dragonforce to Forró from Riquelme, passing through the Progressive of the legend Rush. "My fans asked me every day for me to record a version for" Through The Fire And Flames, because I toured with the band and I had it in my head. Adair Daufembach's mix was fantastic. I also wanted to pay tribute to my idol on the drums which is Neil Peart and I decided to play "Roll The Bones", which has a very complex line. Another tribute is to my friend Riquelme, an inventor of Forró. He played this song in a workshop of mine in the city of Euclides da Cunha, in Bahia, and I promised the audience to record a video of this track", said Aquiles.
Watch "Through the Fire and Flames": https://youtu.be/qR6MS53kzlM
Watch "Casal de Bar": https://youtu.be/c3NK57egP1A
Watch "Roll the Bones": https://youtu.be/MAGsQlLcE0Y
Aquiles Priester uses the following brands on all tours and events: Mapex Drums, Paiste Cymbals, Roland, AKG Microphones, JBL, Soundcraft, Zoom, Gibraltar Hardware, Evans Drum Heads, Pro-Mark Sticks, LP Percussion, DW Pedals, SKB Cases , Xtreme Ears, Urbann Boards PsychoShoes, Power Click, Consulado do Rock and Lady Snake Rock Wear.
Related links:
http://www.aquilespriester.com
https://www.facebook.com/aquilespriester
https://www.instagram.com/aquilespriester/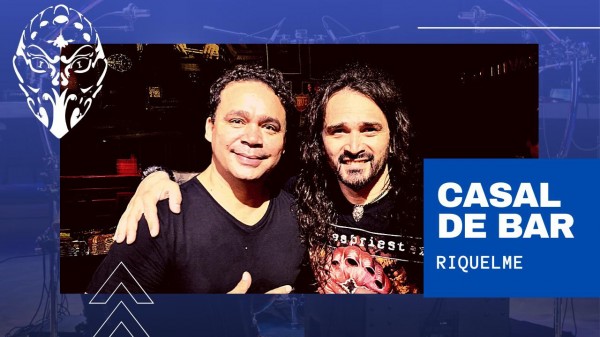 ---